School Meals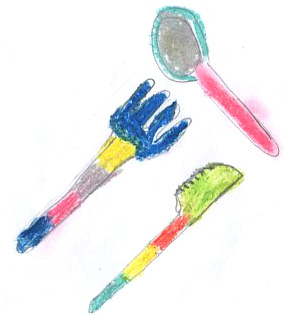 Primary school menus have been developed to meet national nutritional standards set by the Scottish Government to be balanced, healthy and nutritious. All food is prepared on the premises.
Pupils can also bring their own packed lunch if they wish. School and packed lunches are supervised by the janitor/general assistant along with the Headteacher, Depute Headteacher or Principal Teacher.
The main meal is a daily choice of:
soup with a sandwich (variety of fillings)
one of two main course options (one vegetarian option)
Dessert options are
the daily dessert
fresh fruit
yoghurt
Pupils can choose either water or milk to drink.
School meal selections and payments are managed using the ParentPay online portal. Menus are posted termly and you can book, cancel or amend your child's meals until 9.30am on the day of the meal.
School meals are provided at a cost of £2.20 per pupil. Scottish Borders Council provides Free School Meals for all children from Primary 1 to Primary 3 – meal choices are still selected using the ParentPay portal. For new pupils, a ParentPay log in will be issued to those enrolled and if this has not been received yet, parents should contact the School Office for help with meal ordering in the interim.
More information about school meals including information about entitlement to free school meals can be found on Scottish Borders Council website.