Stikins Name Labels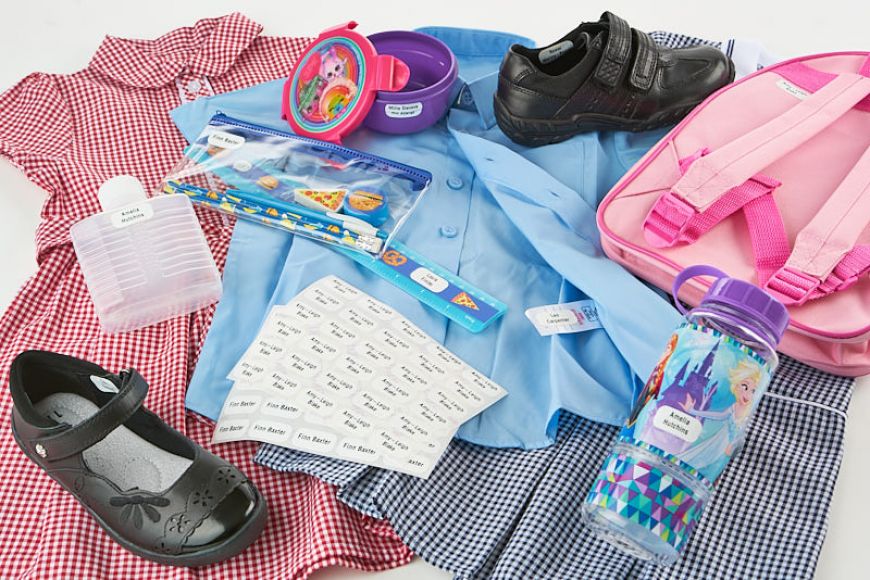 Click here to order Stikins name labels and help to raise funds for our school. 
Stikins are multipurpose stick on name labels for clothes, shoes, lunch boxes and lots of other personal school items

Stick on name labels for clothes – no sewing or ironing needed

One pack of name labels for clothes, shoes, lunchboxes etc

Millions of Stikins in use, over 8,000 parent reviews

Orders made before 3pm are made and sent via First Class mail on the same working day
With Stikins, labelling your children's clothing has never been easier. These stick on clothes labels offer a quick and simple solution. They will help children keep hold of their own property and save items getting mixed up or in the lost property bundle. They are made of a soft and flexible plastic and thanks to their unique adhesive, they stay put in washing machines and tumble dryers.
What do Stikins clothes labels look like?
Stikins are white labels printed with a bold black font. Font will be variable depending on the characters requested to fit on the label. 
How much are Stikins labels?
Stikins come in four pack sizes. Buy 30 labels for £6.80, 60 labels for £9.50, 90 labels for £12.00 and 120 labels for £14.20. 
How to order
To find out more about Stikins and to purchase your labels click this link to the Stikins website and, with no additional cost for you, you can help to raise funds for our school.
This offer is supported by WLPS PTA. Thank you for your support.