Active Schools is a Sportscotland led programme designed to encourage children and young people to get active. Sportscotland works in partnership with Live Borders to encourage more children in the Borders to take part in physical activity and sport.  We aim to provide more and higher quality opportunities for pupils to get active before school, during lunchtimes and after school.  We also look to develop effective pathways between schools and sports clubs in the local community.
We are always looking to grow our extra-curricular programmes and to do this we need new volunteers to help us.  Whether you can spare an hour or a few days, there is always something you can do.  In particular, we are looking for support in running lunchtime and after school clubs – by offering a wide and varied programme, we hope to encourage as many pupils as possible to take part.
Full training and support would be given throughout your volunteering.  An hour a week for six weeks, or assisting at a one-off festival, any contribution you could make would be greatly appreciated; we would make sure it worked for you, delivering only what you felt confident in delivering.
Volunteering can be an exciting, rewarding and enjoyable experience, which can offer opportunities to improve a whole range of social and interpersonal skills. If you are interested in helping inspire and develop the next generation, while building your own confidence and knowledge, please get in touch!
The Active Schools Coordinator for the Tweeddale Primary cluster is Paul Murray. He is based at Halyrude Primary School but also covers West Linton Primary School, Newlands Primary School, Broughton Primary School, Kingsland Primary School, Priorsford Primary School, Eddleston Primary School, St Ronan's Primary School and Walkerburn Primary School.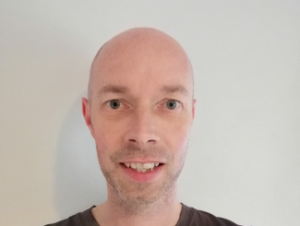 You can contact Paul on the details below;
Email: pmurray@liveborders.org.uk
Phone: 07887 471 130
For more information on Active Schools activities in the area please follow our Facebook and Twitter pages below.
Facebook – Tweeddale Active Schools
Twitter – @LiveSchools
Active Schools Newsletter