Another busy week at West Linton which began with the launch of our fantastic new website! Lots of people have worked really hard behind the scenes to get us to this point and I would like to thank Chris Knight, Andrew Kerr, Simon Fraser and Tristan Compton for the parts they have played in the creation of the new site. I know that the website is already a great advert for us and that the site will continue to develop with the school.
Monday also heralded the beginning of a two day visit from Education Scotland. Olivia and Patrick from Primary 7 were our welcoming hosts and gave an excellent introductory tour. The inspectors visited every class and spent time with both a P7 and P4 focus group. Each of the pupils in the focus groups were excellent ambassadors for our school and I was very proud to hear such positive comments about them all from our visitors. I hope that the official letter about the visit will be with you as soon as possible.
Also this week at West Linton our teachers found out who would be members of their learning trios. The trios will engage in continuous professional development and visit each other's classes for observations with a focus on an aspect of learning and teaching.
On Thursday this week the P7 year group met to finalise their leadership roles. The four houses will run a party system – each pupil will opt in to at least one area of interest and be a Minister for Sports, Competitions, Publicity, Literature and the Arts, or ICT, or alternatively a party Treasurer or Ambassador. This means that all of our primary sevens will have opportunities for leadership in our school this year and help to develop a number of important areas.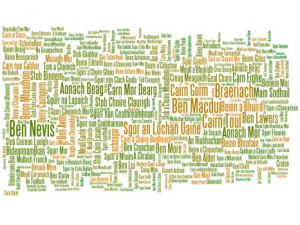 Finally this week we celebrated achievement through our star of the week system – Mrs Doyle enjoyed her first "Stars Tea" with last week's winners before announcing the new stars at assembly. We also recognised Mr Connor's fantastic achievement of having bagged his final Munro last weekend! That's 282 hills in Scotland all over 3000 feet high. Well done Mr Connor – a great end to a great week!